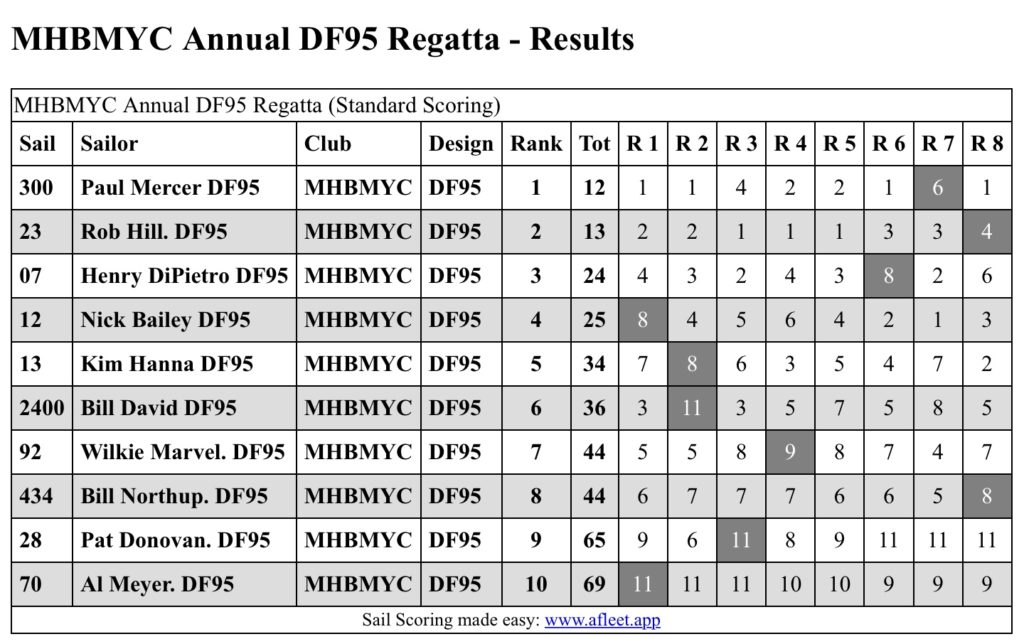 DF95 Series #18
No racing due to high winds and waves

Soling 1M Series #18
No racing due to inclement weather
Soling 1M Series #17
No racing due to inclement weather
DF95 Series #16
No racing due to high winds
DF95 Series #15 August 25, 2022
No racing due to lack of wind
Soling 1M Series #15 August 23, 2022
Cancelled due to adverse weather
DF95 Series #14 August 18, 2022
Soling 1M Series #14 August 16, 2022
Conditions on the water limited the fleet to 4 races. It will not count toward the summer series scoring.
DF95 Series #13 August 11, 2022
Cancelled due to inclement weather
Soling 1M Series #12 August 2, 2022
No scoring done. Small fleet and too many breakdowns ended the day after 2 races.
Soling 1 M Series #10 July 19, 2022
Soling 1M Series #9
No racing due to high winds
DF95 Series #4
Cancelled due to inclement weather
NOT ELIGIBLE FOR SERIES SCORING DUE TO LESS THAN 5 RACES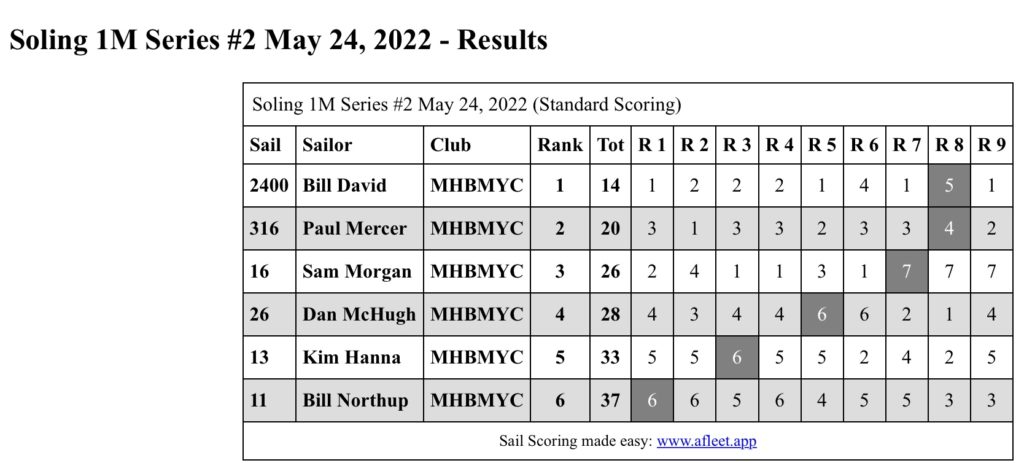 DF95 Series #1 May 19, 2022
Cancelled due to poor weather conditions